Institut Charles Sadron Membre
MIM
SĂ©bastien Andrieux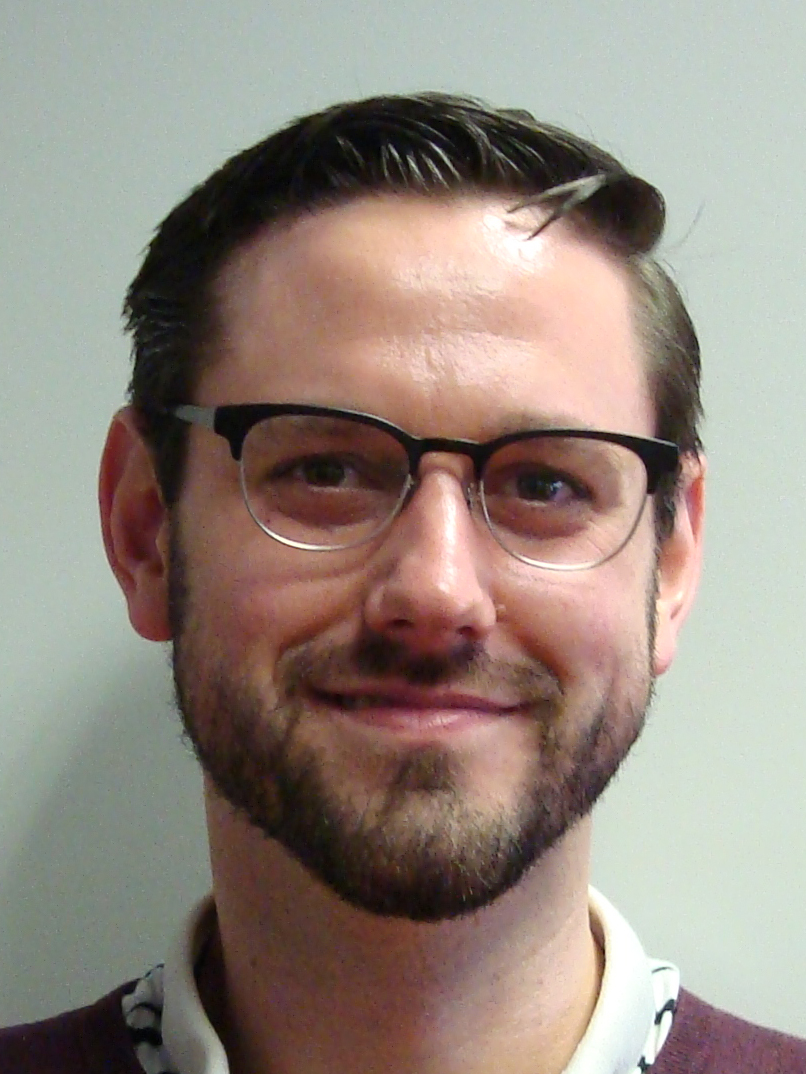 SĂ©bastien Andrieux
Téléphone : 03.88.41.40.03
Courriel : sebastien.andrieux@ics-cnrs.unistra.fr
Post-Doctorant(e)
Bureau : F049
Equipe : MIM
RESEARCH

I am an experimental physical chemist working in soft matter and colloid science, focused on foams and emulsions. I entered this field during my Master's Thesis via the problematic of the stability of these systems (surfactant-stabilised emulsions, Pickering emulsions, antifoams, …). My PhD Thesis allowed me to bridge the fields of soft matter and material science by working on the solidification of initially liquid foams using the so-called foam templating method.
Foam templating consists in generating a liquid foam with a controlled morphology in which the liquid phase is a complex fluid that can be solidified. The structure of the liquid foam template and the solidification route set the structure of the solidified foam. As sketched in Figure 1, my research interests revolve around developing a sound understanding of a wide range of phenomena and processes at play for the obtention the "perfect" solid foam from a complex fluid for a given application (often in the biomedical field). Therefore, I investigate how the chemistry (choice of monomer/polymer, cross-linker,…) and physical chemistry (surfactants, additives,…) of the foaming solution will affect the structure and properties of the final polymer foam. Having collaborated for years with physicists, I also became interested in the physics of foaming, developing or adapting foaming methods for the needs of different projects.
Past research
I developed an expertise in the synthesis of macroporous polymers from liquid templates; from the initial formulation and the foaming process to the development of the optimal solidification route (i.e. characterisation of cross-linking kinetics, initiation procedure). I also developed a growing expertise in the characterisation of the morphological and mechanical properties of the resulting solid material. The challenge in such systems is to adapt the chemistry and physical chemistry for the applications aimed at. For example, my latest work led to a patent on CO2-induced cross-linking, in which we show how the foaming gas can trigger solidification.
Current and future research
Following a first collaboration as a postdoctoral researcher with the company Urgo to design foamed wound dressings, I now co-supervise a PhD student working on this project, still funded by Urgo. This project consists in developing a new foam templating route for a biomedical application, implying new scientific constraints and challenges. I also co-supervise a PhD student working on the formulation of polyurethane foams in partnership with BASF. This project focuses on the physical chemistry of polyol mixtures and their additives, with the aim of understanding how the various additives affect the final pore morphology.
However, my research is not solely funded by industries. I am very attached to fundamental research as well. And a recurring challenge I faced in many years of research on foams is the control over the connectivity of the solid foam, i.e., whether the films between bubbles break during solidification. This question remains entirely open, even though the connectivity of foams is a key parameter in determining many of their physical properties (e.g. their absorption, acoustic properties, mechanical properties). Thus, I recently chose to tackle this issue in my current research, which aims at shedding light on the processes involved in the drainage and rupture of thin films during their solidification. I am thus developing a novel microfluidics-based experiment to study how systems known from foam templating solidify in a confined environment. This approach allows me to bridge the science of foams and of film liquid films in the hope of unravelling the mechanisms behind film drainage and rupture.
Figure 1: General scheme of a standard foam templating route from the foaming solution to the solid foam with the desired structure and properties. My research aims at identifying which properties/parameters of each step, from the formulation to the foaming process, may be used as levers to obtain the "perfect foam" for a given application. The fundamental aspect of this research relies on the understanding of structure/properties relations.
WORK EXPERIENCE
Since 03/20 - Postdoctoral researcher (Institute Charles Sadron, CNRS, Strasbourg, FRANCE)
04/18-03/20 - Research Engineer (Institute Charles Sadron, CNRS, Strasbourg, FRANCE)
10/14-03/18 - PhD Thesis, Institut für Physikalische Chemie, Universität Stuttgart, Stuttgart, GERMANY: "Monodisperse Highly Ordered and Polydisperse Biobased Solid Foams"
02/14-08/14 - MSc Thesis, University of Hull, Surfactant and Colloid Group, Kingston-upon-Hull, UK

EDUCATION
2014-2018 - PhD Thesis, Institut für Physikalische Chemie, Universität Stuttgart, Stuttgart, Germany: "Monodisperse Highly Ordered and Polydisperse Biobased Solid Foams"
2011-2014 - European School of Chemistry, Polymers and Materials Sciences (ECPM), Université de Strasbourg, France. Diplomas obtained: Diplôme d'Ingénieur (ECPM) and Master in Polymer Engineering (Université de Strasbourg, Faculty of Physics).

2009-2011 - Undergraduate studies for admission to a French chemistry engineering school at the "École Nationale Supérieure de Chimie de Rennes" (ENSCR), Rennes, France

PUBLICATIONS
PATENT
Andrieux S. and Drenckhan W. Polysaccharide-based gelled foam, URGO RID/CNRS, 2019 (FR3102364/WO2021084200).

BOOK
Andrieux S. Monodisperse highly ordered and polydisperse biobased solid foams, Springer (Springer Theses series), 2019.

PEER-REVIEWED ARTICLES

Steck K., Hamann M., Andrieux S., Muller P., KĂ©kicheff P., Stubenrauch C. and Drenckhan W. Fluorocarbon vapors slow down coalescence in foams, Adv. Mater. Interface 2021, 90:210073. (IF: 6.147)
Ben Djemaa I., Auguste S., Drenckhan-Andreatta W. and Andrieux S. Hydrogel foams from liquid foam templates: Properties and optimisation, Adv. Colloids Interface Sci. 2021, 294:102478. (IF: 8.243, corresponding author)
Andrieux S., Muller P., Kaushal M., Macias Vera N.S., Bollache R., Honorez C., Cagna A., and Drenckhan W. Microfluidic thin film pressure balance for the study of complex thin films, Lab on a Chip 2021, 21, 412-420. (IF: 6.774, corresponding author, 3 citations)
Andrieux S., Medina L., Herbst M., Berglund L. and Stubenrauch C. Monodisperse Highly Ordered Chitosan/Cellulose Nanocomposite Foams, Composites Part A 2019, 125: 105516. (IF: 6.282, 10 citations)
Andrieux S., Drenckhan W. and Stubenrauch C. Generation of Solid Foams with Controlled Polydispersity Using Microfluidics, Langmuir 2018 34(4): 1581–1590. (IF: 3.683, 22 citations)
Andrieux S., Quell A., Stubenrauch C. and Drenckhan W. Liquid foam templating – A route to tailor-made polymer foams, Adv. Colloid Interface Sci. 2018 256: 276–290. (IF: 8.243, 35 citations)
Andrieux S., Drenckhan W. and Stubenrauch C. Highly ordered biobased scaffolds: From liquid to solid foams, Polymer 2017 87(2): 425–431. (IF: 3.771, 25 citations)
2021
Steck, K.; Hamann, M.; Andrieux, S.; Muller, P.; Kekicheff, P.; Stubenrauch, C.; Drenckhan, W. (2021), Fluorocarbon Vapors Slow Down Coalescence in Foams,
Advanced Materials Interfaces
,8(20) :
link
Andrieux, S.; Muller, P.; Kaushal, M.; Vera, N.S.M.; Bollache, R.; Honorez, C.; Cagna, A.; Drenckhan, W. (2021), Microfluidic thin film pressure balance for the study of complex thin films,
Lab On A Chip
,21(2) : 412-420
link
Ben Djemaa, I.; Auguste, S.; Drenckhan-Andreatta, W.; Andrieux, S. (2021), Hydrogel foams from liquid foam templates: Properties and optimisation,
Advances In Colloid And Interface Science
,294() :
link
2020
Cuveillier, C.; Delaroche, J.; Seggio, M.; Gory-Faure, S.; Bosc, C.; Denarier, E.; Bacia, M.; Schoehn, G.; Mohrbach, H.; Kulic, I.; Andrieux, A.; Arnal, I.; Delphin, C. (2020), MAP6 is an intraluminal protein that induces neuronal microtubules to coil,
Science Advances
,6(14) : eaaz4344
link
2019
Andrieux, S.; Medina, L.; Herbst, M.; Berglund, L.A.; Stubenrauch, C. (2019), Monodisperse highly ordered chitosan/cellulose nanocomposite foams,
Composites Part A-Applied Science And Manufacturing
,125() :
link
2018
Andrieux, S.; Quell, A.; Stubenrauch, C.; Drenckhan, W. (2018), Liquid foam templating - A route to tailor-made polymer foams,
Advances In Colloid And Interface Science
,256() : 276-290
link
Andrieux, S.; Drenckhan, W.; Stubenrauch, C. (2018), Generation of Solid Foams with Controlled Polydispersity Using Microfluidics,
Langmuir
,34(4) : 1581-1590
link
2017
Andrieux, S.; Drenckhan, W.; Stubenrauch, C. (2017), Highly ordered biobased scaffolds: From liquid to solid foams,
Polymer
,126() : 425-431
link